Because like an idiot I sold my 14-54mm to finance a 9-18mm,,,,,, I have been forced to use my 50mm more.
Took it with me on a trip to Alton Towers theme park, and it was great for capturing high speed rides, easily coping with 1/2000 s shutter speeds in far from bright conditions.
Fortunately I am the photographer here,,, and so not on the ride! My wife and kids are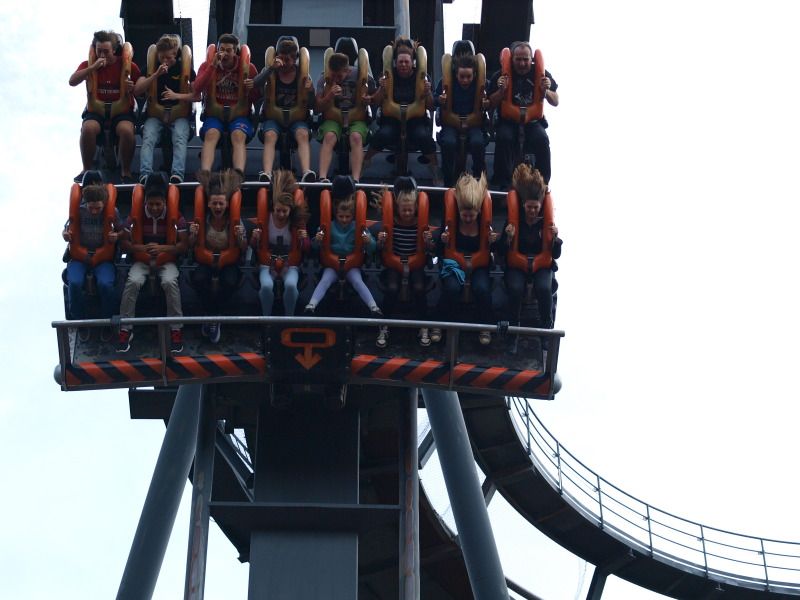 I later went on a ride, and simply passed my camera to my wife who used the same settings (1/2000 would not have been necessary here). Dumb ride, basically spun around and then suspended upside down and sprayed with a hose.
I am the blond guy middle front getting completely soaked,,,,,,,,,, I guess around 1/2 second between the pics because they were #2 and #5 on a burst.