24th March 2011
Full member

Join Date: Dec 2010

Location: Victoria, Australia

Posts: 16,758

Thanks: 901

Thanked 1,548 Times in 1,499 Posts

Likes: 2,021

Liked 4,425 Times in 1,996 Posts
Wild River (images from my shoe box)
---
These are not conversions but actually shot in Black & White on Ilford XPII chromogenic film with an
Olympus OM2n using a 16mm fisheye, then chemically processed in a darkroom by yours truly - gee, them were the days!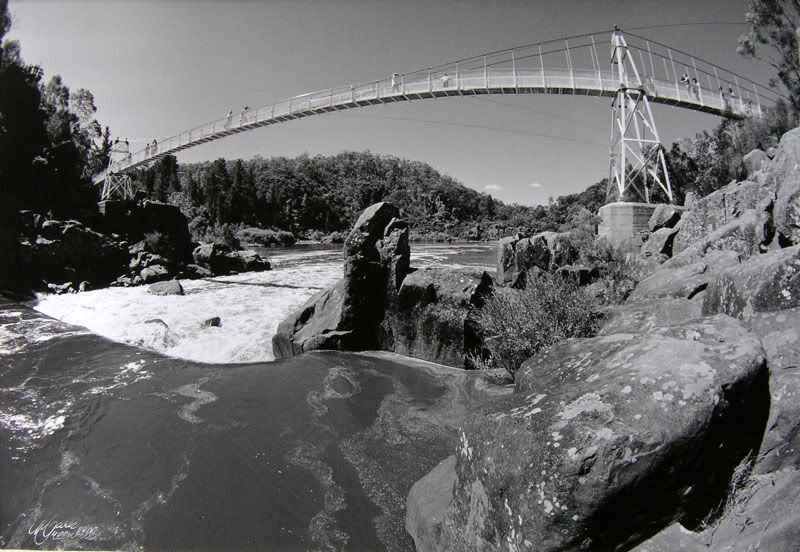 Note: Ross the Fiddler has kindly brought to my attention that the EXIF data doesn't match the images, which would indicate they were taken with a Canon S5.
This rather threw me until I figured how that was possible. The truth is that a Canon Powershot belonging to my then partner was used to photograph the wall prints.
So what you are looking at here are photographs of original prints shot by me. Apologies for any confusion this may have caused. And Thank You Ross!
__________________
My Flickr
*
mark
*
Wangaratta, Victoria, Australia
**
The
OM-D E-M1 Mark II
* OM-D M5 MkII * XZ2 * XZ1 * E3

On post-processing: The camera kneads the dough, PP bakes the bread - Greenhill
---
Last edited by Ian; 24th March 2011 at

11:30 AM

. Reason: Topic and Title Changed, plus EXIF data explanation.