A couple more pictures. This hide was very shaded, and so my 70-300mm struggled a little bit. High ISO and shutter speeds a little on the low side were needed.
These 2 were two of the better ones:
Jay - The small birds scattered like a bird of prey was attacking when this guy landed. Interestingly the Jay was probably the most nervous bird around, the slightest move from my lens and he was off: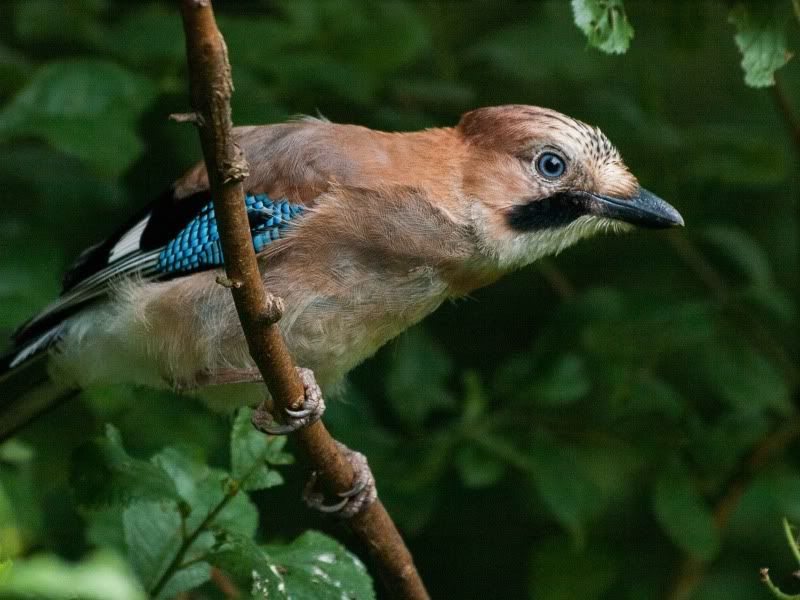 The nuthatch below was great to watch, they seem to live their lives upside down.