Sorry to bother everyone again......
But still got problems with Olympus Master 2.
This time I can only view converted Raws in Windows Photo Gallery....whereas the Jpegs go straight into P/shop 7.
I can get the files from Windows to P/shop but it involves A LOT of extra clicking and having multiple files.
In it helps I have tried to find places to set a default and these are 2 places but they have not helped.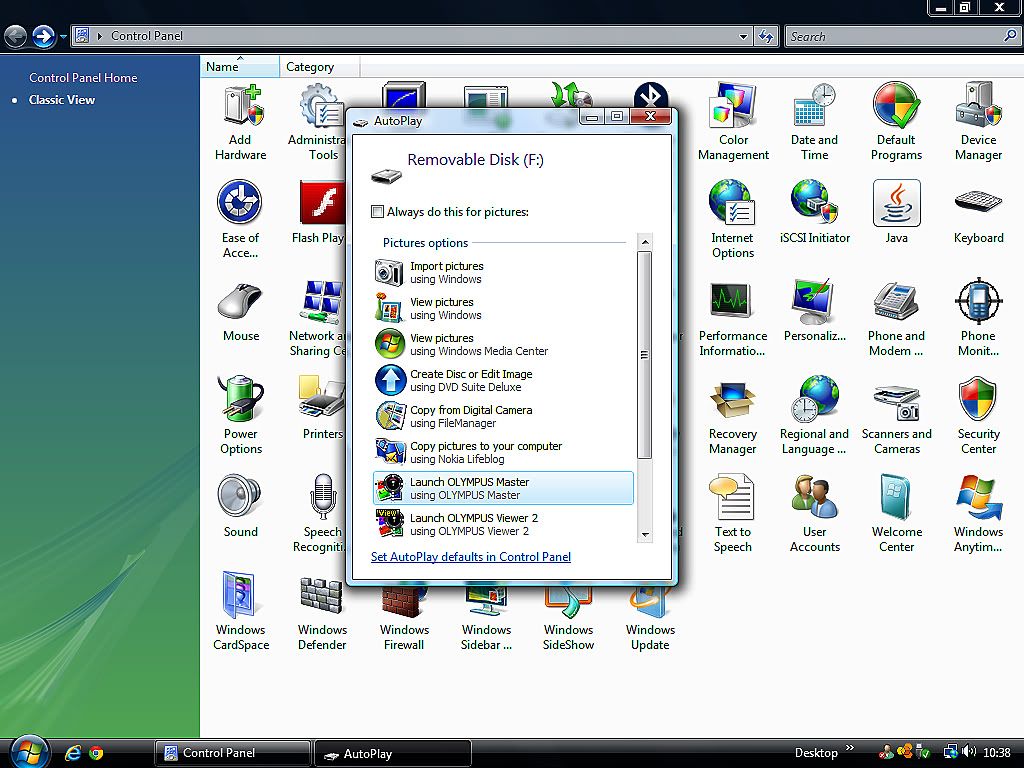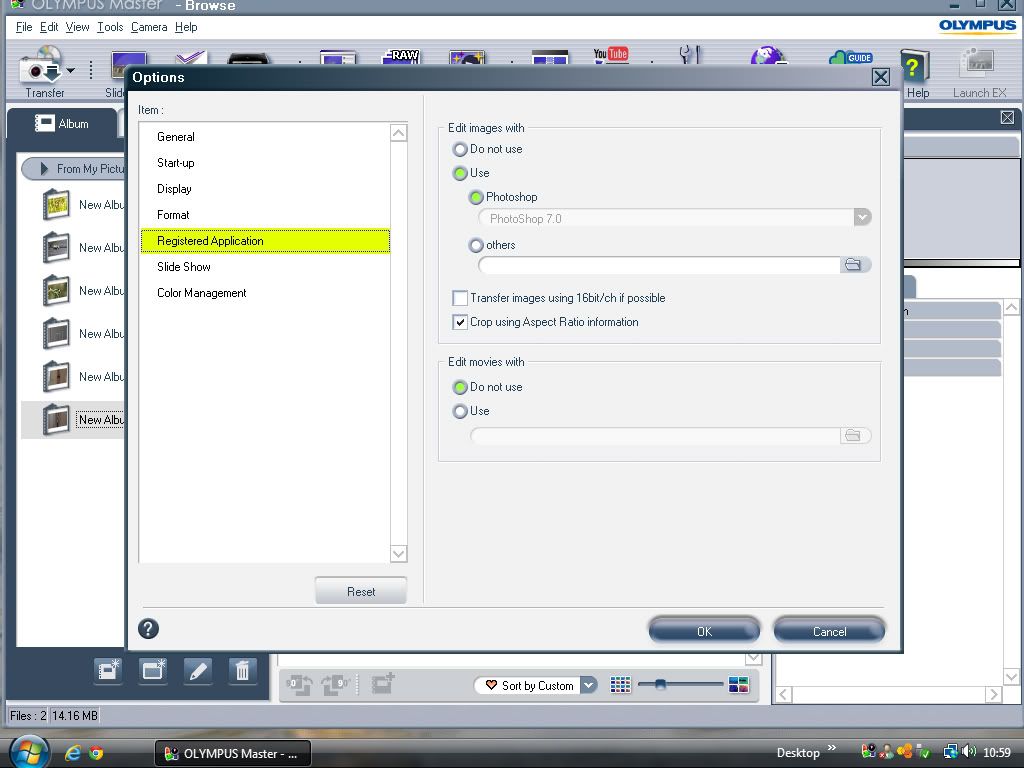 Keith
__________________
Keith
http://www.flickr.com/photos/68459774@N05
E500,E510 now dead,E520 (now retired),E600 and Grip,14-42,14-45,2x40-150,Sigmas 105 and 135-400 Now Dead..ex 25. Manfrotto 190. Plus lots of OM stuff.
Now also 4 items from the dark side...........