I am considering selling my TZ3, as it gets used less and less since I got my Olympus E420, and its just a bit too bulky to take out in town. Also, I wouldnt want to ruin a nice camera!
There are a couple of small marks on the body, and a couple of very light surface scratches on the LCD - you can only see them by reflecting light off the screen when it is off.
The lens itself is in mint condition.
If I do sell it, it would be supplied with a 2GB SanDisk UltraII memory card and a padded camera pouch as well.
Photo's: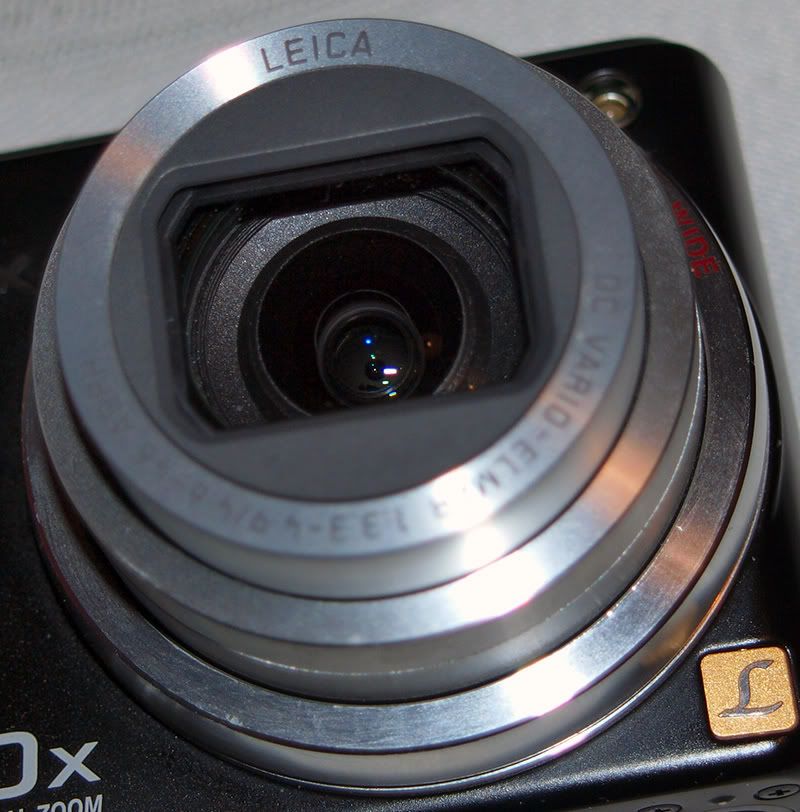 A few spek's of dust have settled on the lens, and that is easily sorted with a microfibre cloth and/or a rocket blower. The lens itself is mint.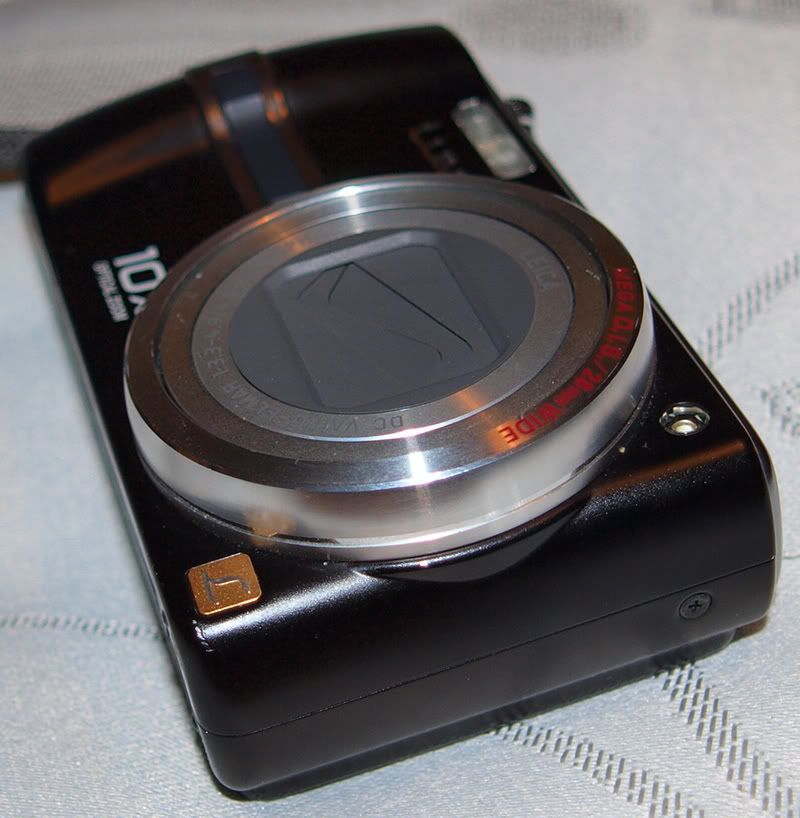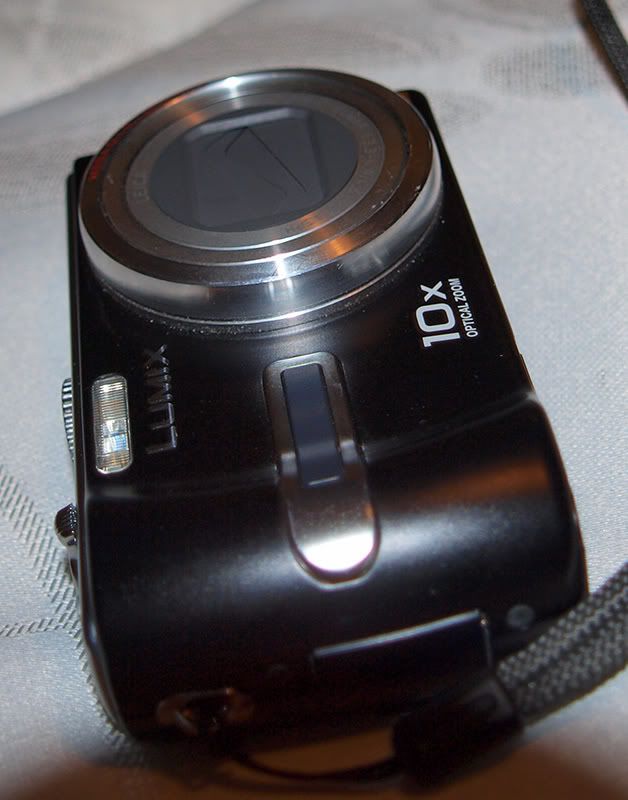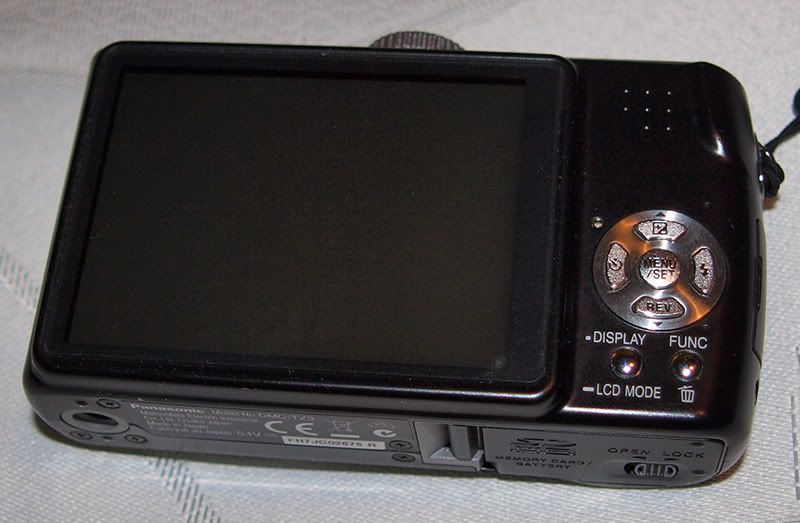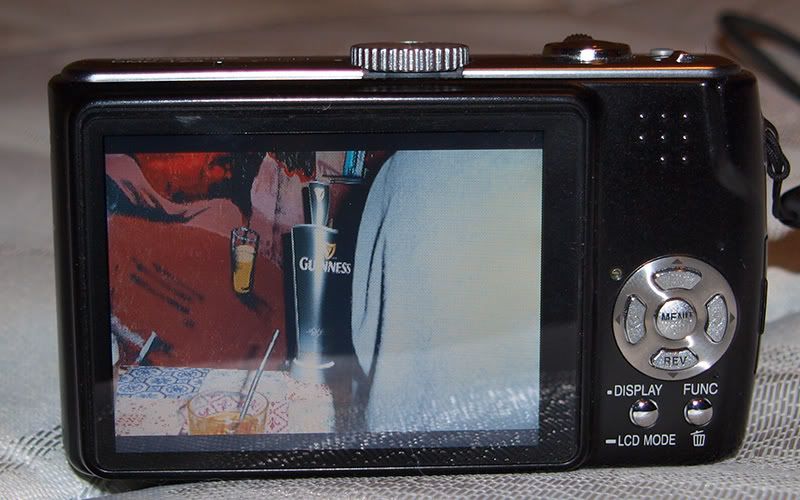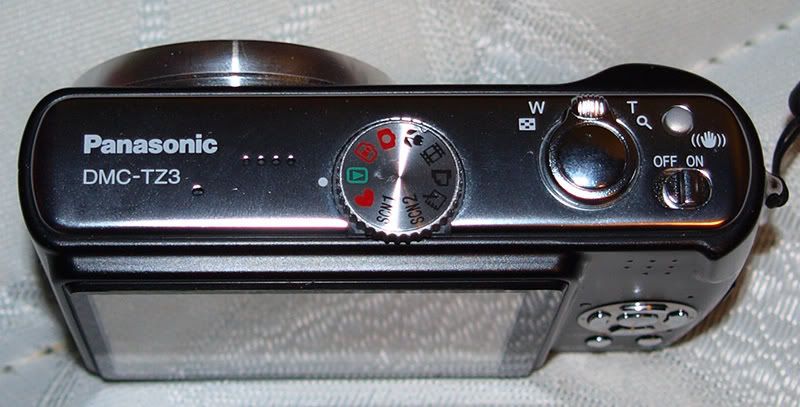 I also have a 3 year accidental damage / warranty on it, which I believe is transferrable.
SPEC:
Style
Extended Zoom
Megapixels
7
Resolution
4:3 Aspect Ratio: 2816 x 2112, 2048 x 1536, 1600 x 1200, 1280 x 960, 640 x 480.
3:2 Aspect Ratio: 2976 x 1984, 2560 x 1712, 2048 x 1360.
16:9 Aspect Ratio: 3072 x 1728, 2560 x 1440, 1920 x 1080 pixels.
File Formats
JPEG
Memory Cards
SD / SDHC
Zoom
10x
Focal Length Equivalent
28 - 280mm
Shutter Speed
8 - 1/2,000 sec.
Aperture
Wide: F3.3 / F8.0 (2 steps) Tele: F4.9 / F11 (2 steps)
Sensitivity
Auto / 100 / 200 / 400 / 800 / 1250 (High Sensitivity Mode : 3200)
White Balance Settings
Auto / Daylight / Cloudy / Shade / Halogen / White Set, White Balance Adjustment
ExposureCompensation
-2EV to +2EV (in 1/3EV steps)
Viewfinder
None
LCD Screen
3 inches
Flash Modes
Auto, Auto / Red-eye Reduction, Slow Sync. / Red-eye Reduction, Forced On / Off
Flash Range
4.2m
Shooting Modes
Portrait, Soft Skin, Scenery, Sports, Night Portrait, Night Scenery, Self-portrait, Food, Party, Candle, Fireworks, Starry Sky, Beach, Aerial photo, Snow, High Sensitivity, Baby1, Baby2, Underwater, Sunset, Pet
Maximum Movie Resolution
848 x 480 pixels
Maximum Movie Frames Per Second
30 fps
Maximum Movie Duration
Unknown
Macro Focus
5cms
Metering
Intelligent Multiple/ Center Weighted/ Spot
ManualControls
None
Image Stabilisation
Yes
Lens Converters
No
Self Timer
10 sec / 2 sec
Video Out (TV Playback)
Yes
Computer Connection
Yes
Batteries
Lithium-ion Rechargeable
Dimensions
105.0 x 59.2 x 36.7m
Weight
232g
£130 + delivery, open to offers.