The weather today stopped us taking Red Kite due to the low cloud near the resting site fairly local to us.
We went for a drive instead and were rewarded by a pair of Muntjac eating in a valley. The smaller of the two turned its back on us and continued munching. The brave one didn't run (as per usual) as I suspect the distance from us gave it encouragement to brave the situation.
After lunching ourselves we found them a little distance away digesting.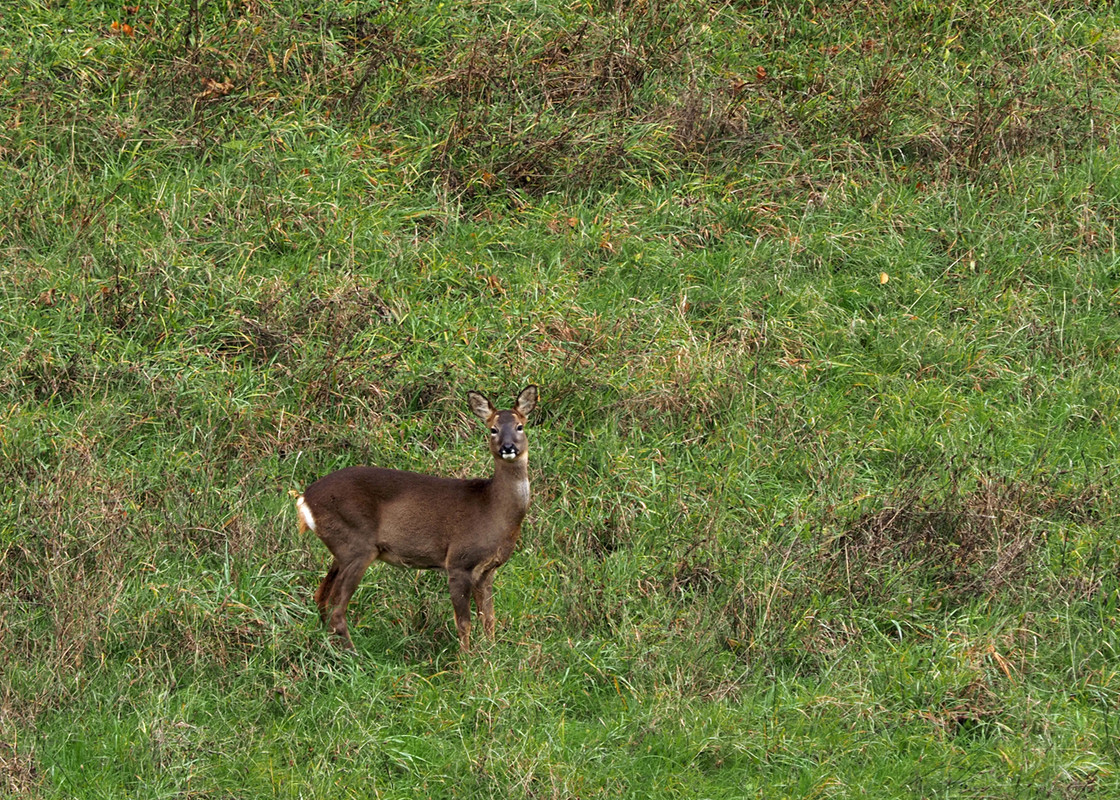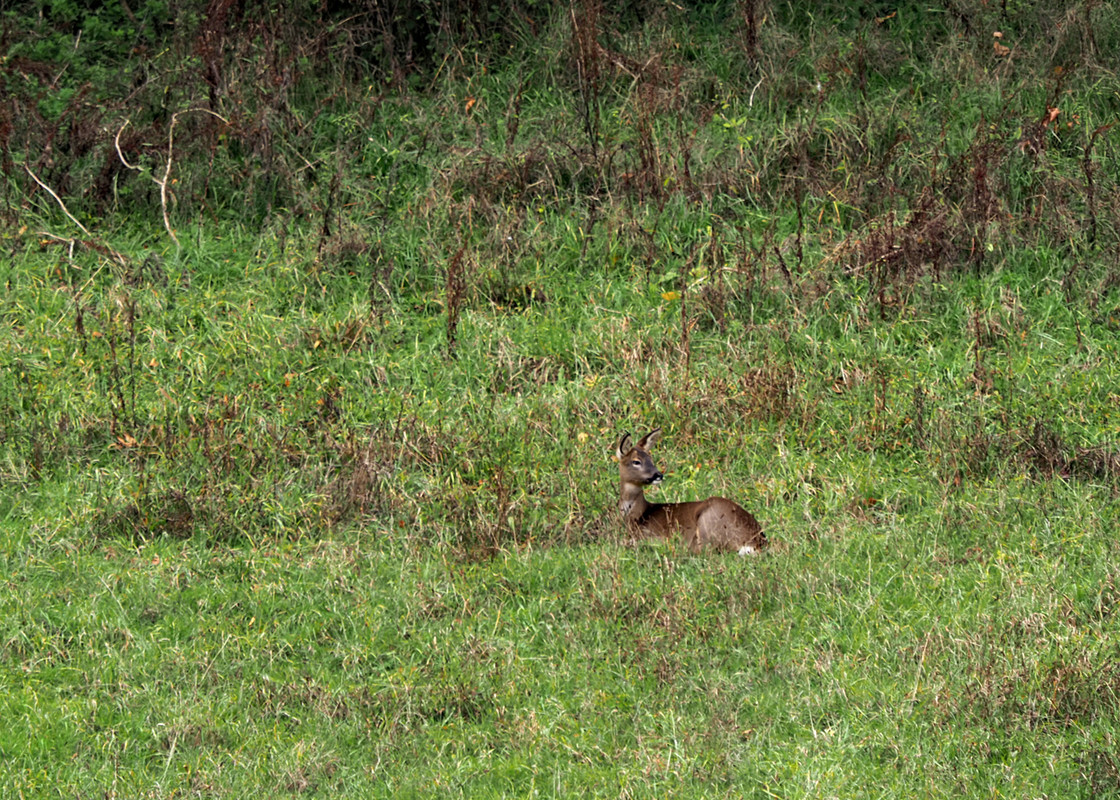 EM1-X - Olympus 40-150 + 2X converter - various settings
.