I decided to try to get the camera closer to the pecker workers.
Having acquired a 10m mast some time ago, I mounted the Mk2 with mc-14 and 300 f4 on top and raised it a modest 6m and shot with the app via wi-fi on the phone.
Mindful of the weight and not wishing to risk an expensive crash 6m seemed relatively stable in an un-guyed configuration!
Shot @ f9 and 1/50th sec!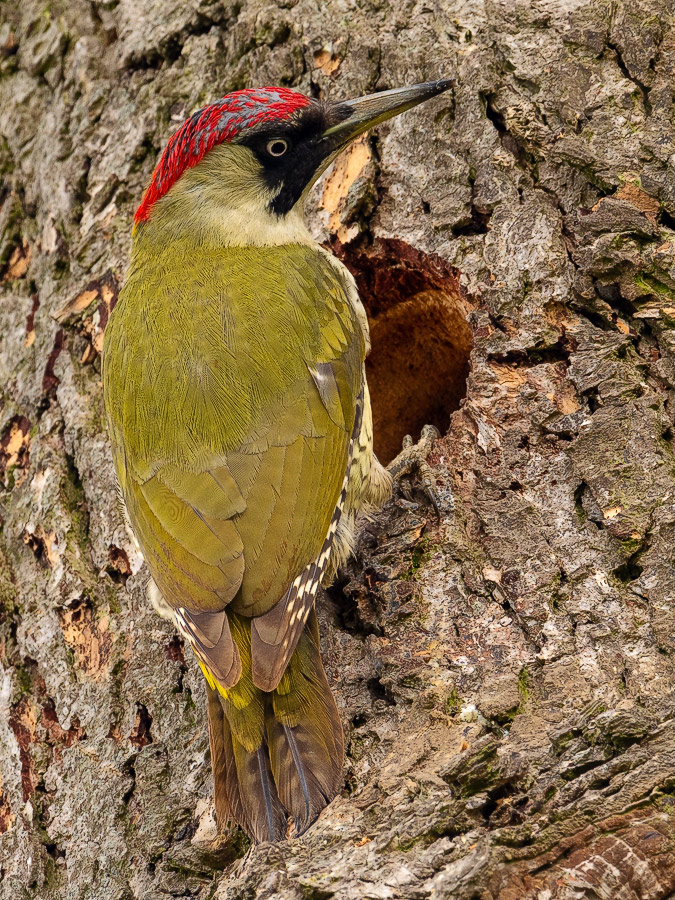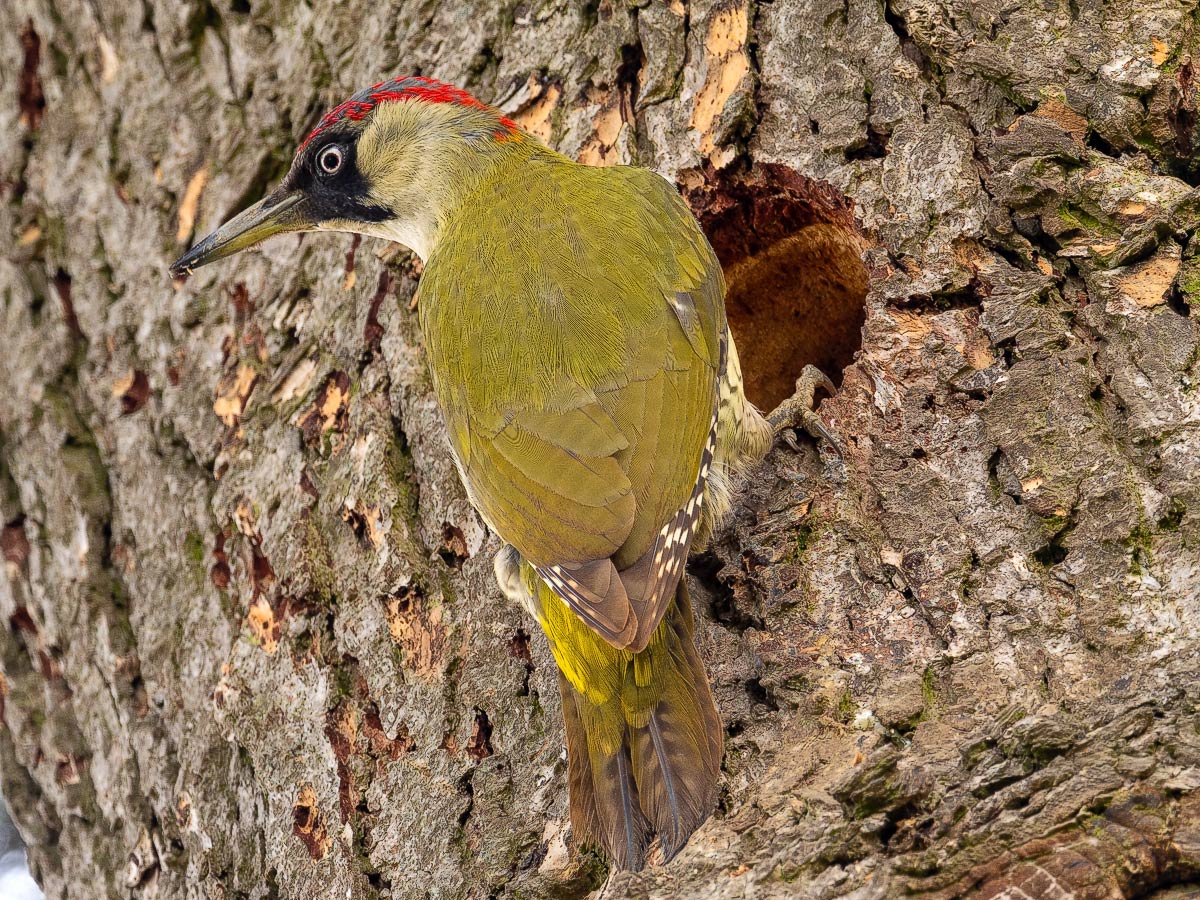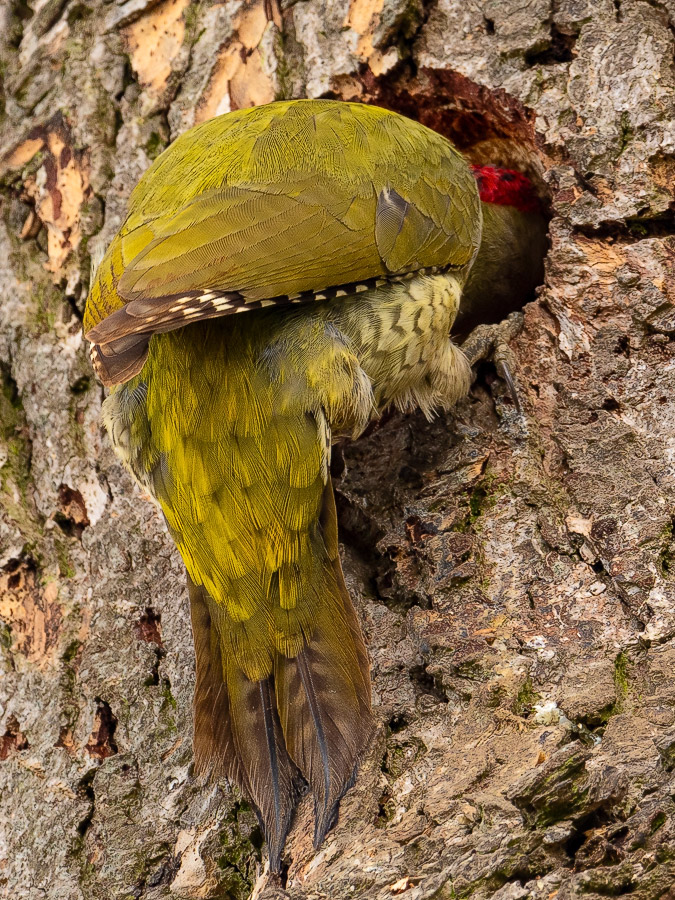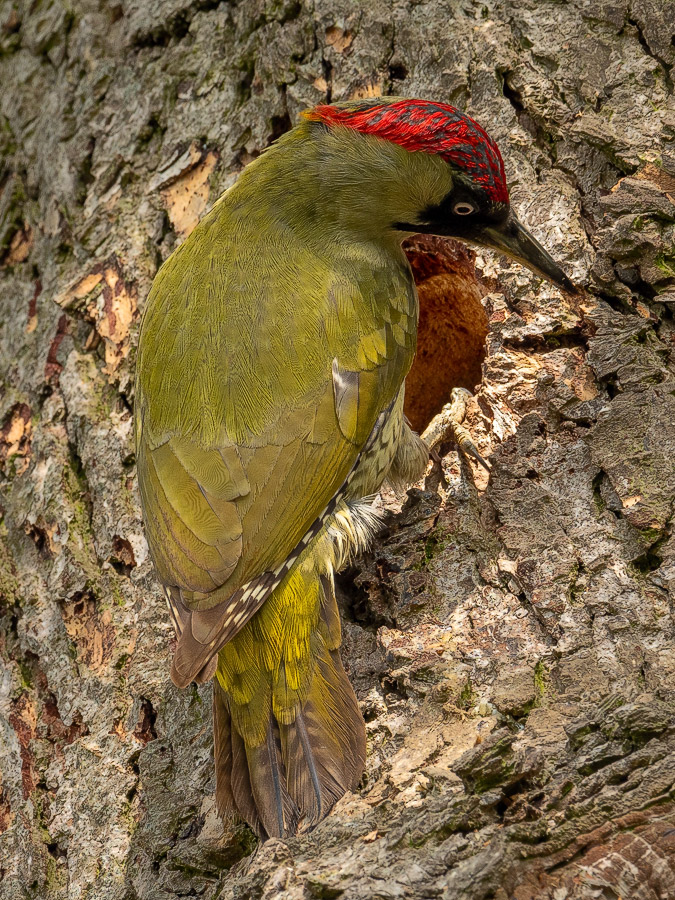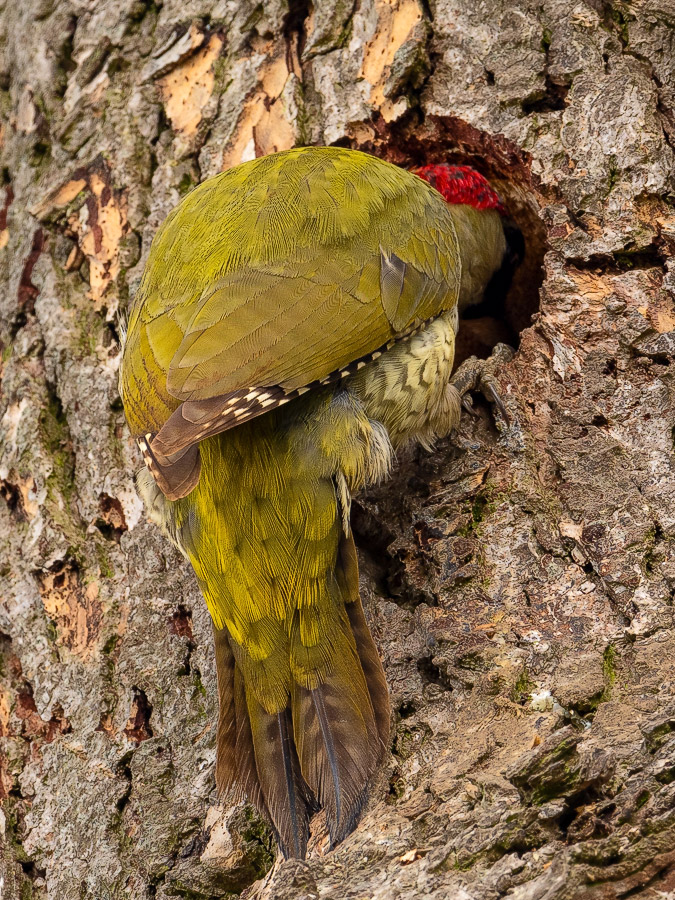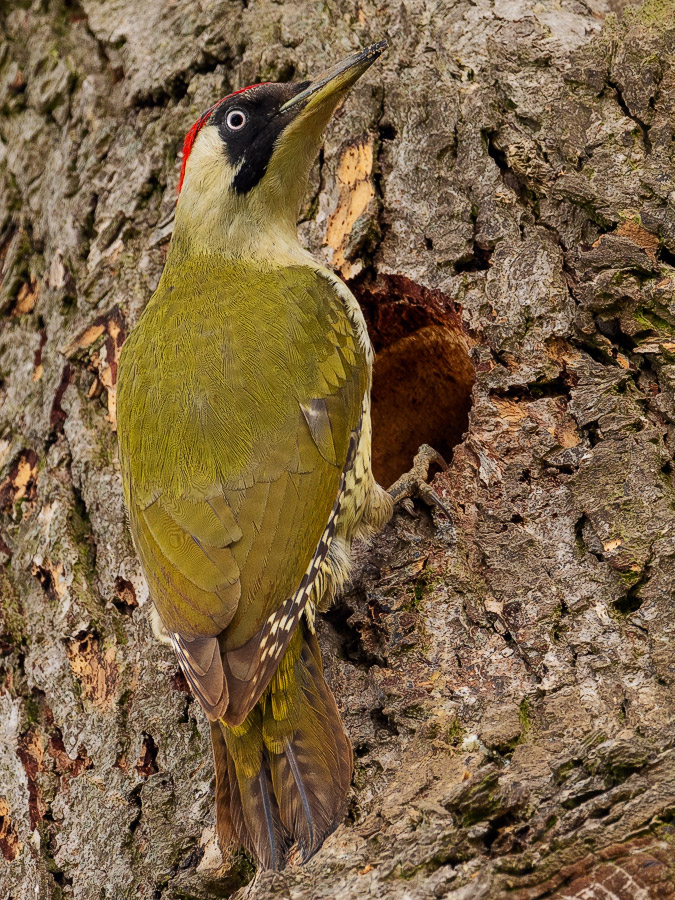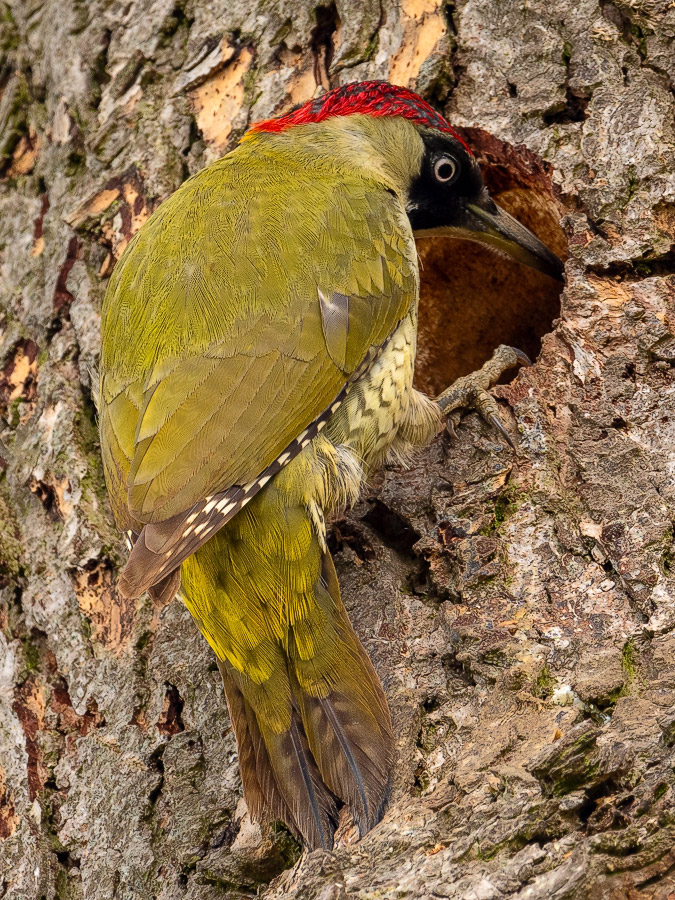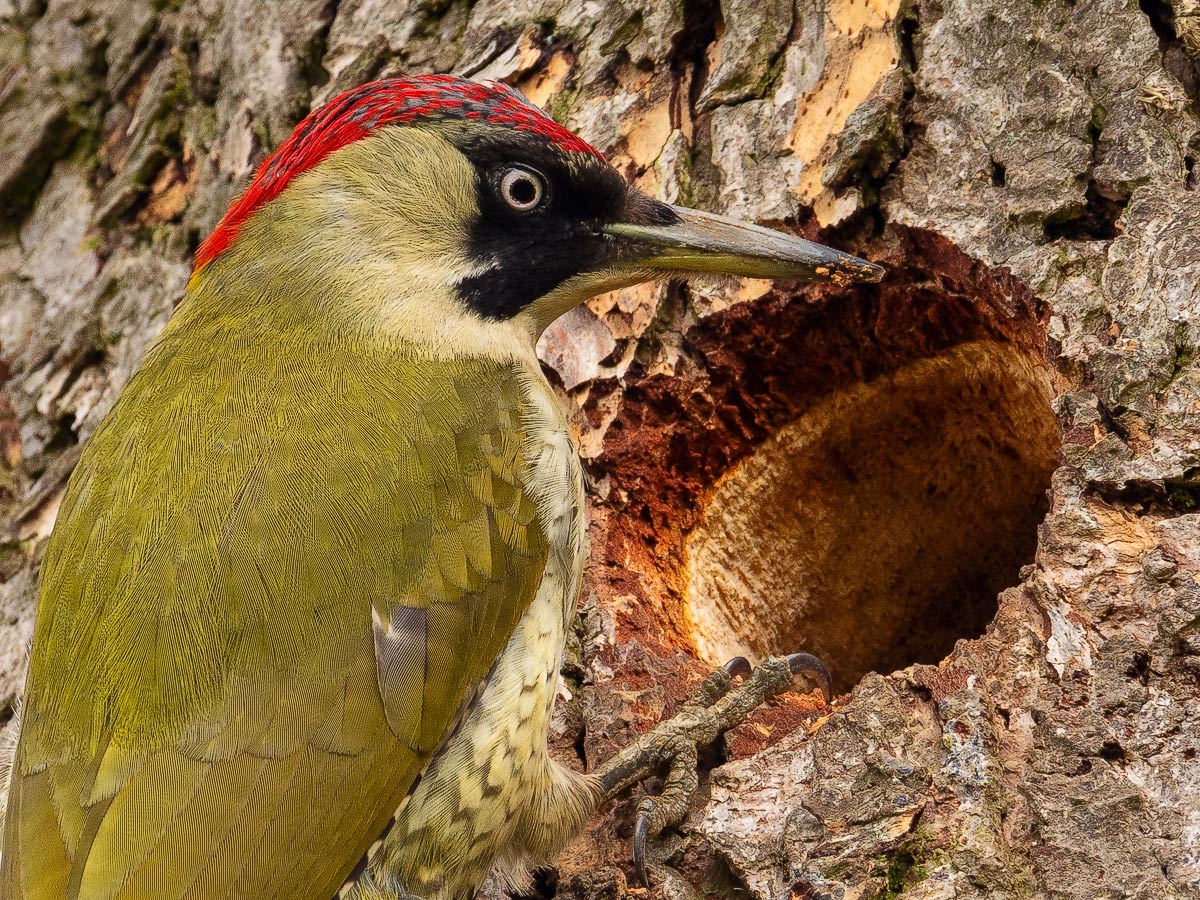 Yes, I do have another 1000 or so...