I thought I'd post this. An interesting example of what can be done in PP. I'm very impressed with the ability to push/pull the Mk II files - a definite step up on the Mk I:
Before: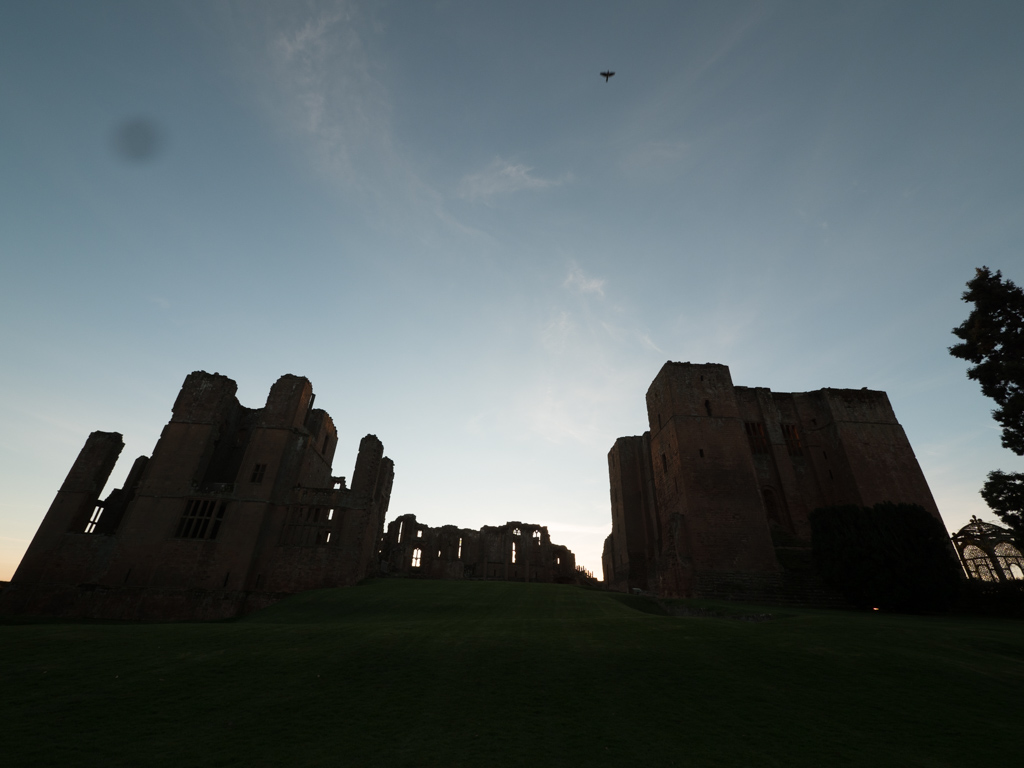 After:
Kenilworth Castle at Dusk
by
Paul Kaye
, on Flickr
I could have pushed the brightness a lot more, but I wanted to keep the dusk feel. In brief, this is what I did (all in LR):
- Removed the dust bunny using the clone tool. It isn't sensor dust in fact, but muck on the gel filter at the back of the 7-14. An example of why, despite its efficiency in removing the purple blob problem, it's still not an entirely satisfactory solution.
- Moved the bird (it was too high)
- Pushed shadows to +100 and added +0.8 of EV to the exposure
- Highlights -100
- Blacks -83
- Clarity +22
- NR +15